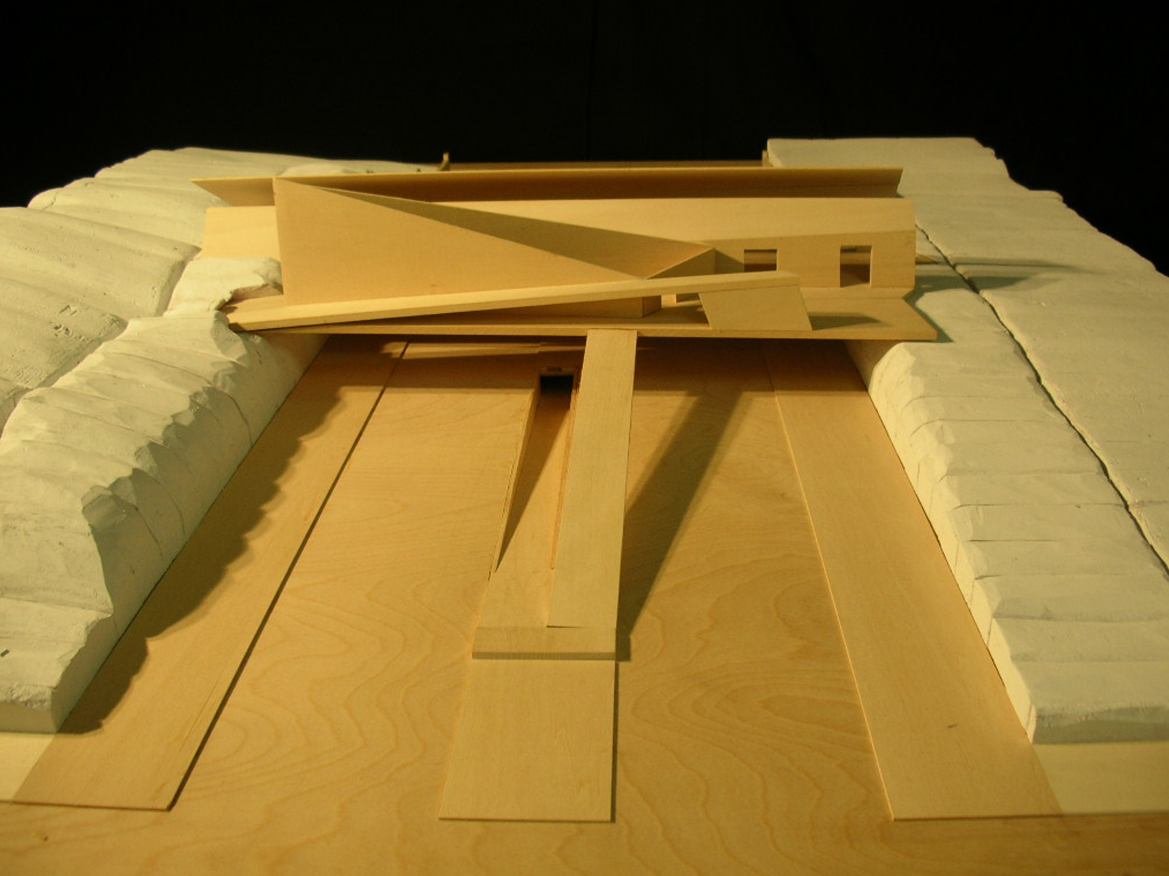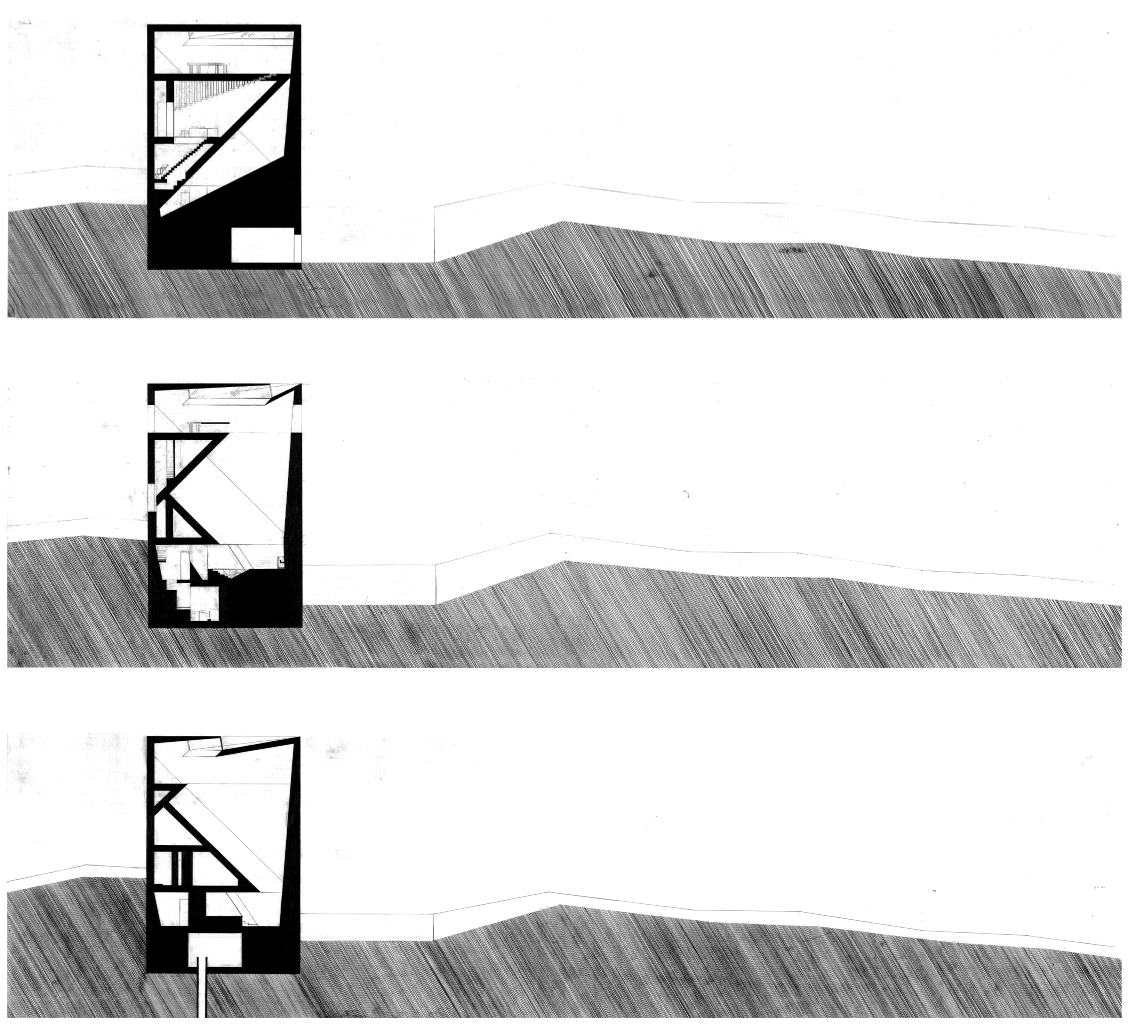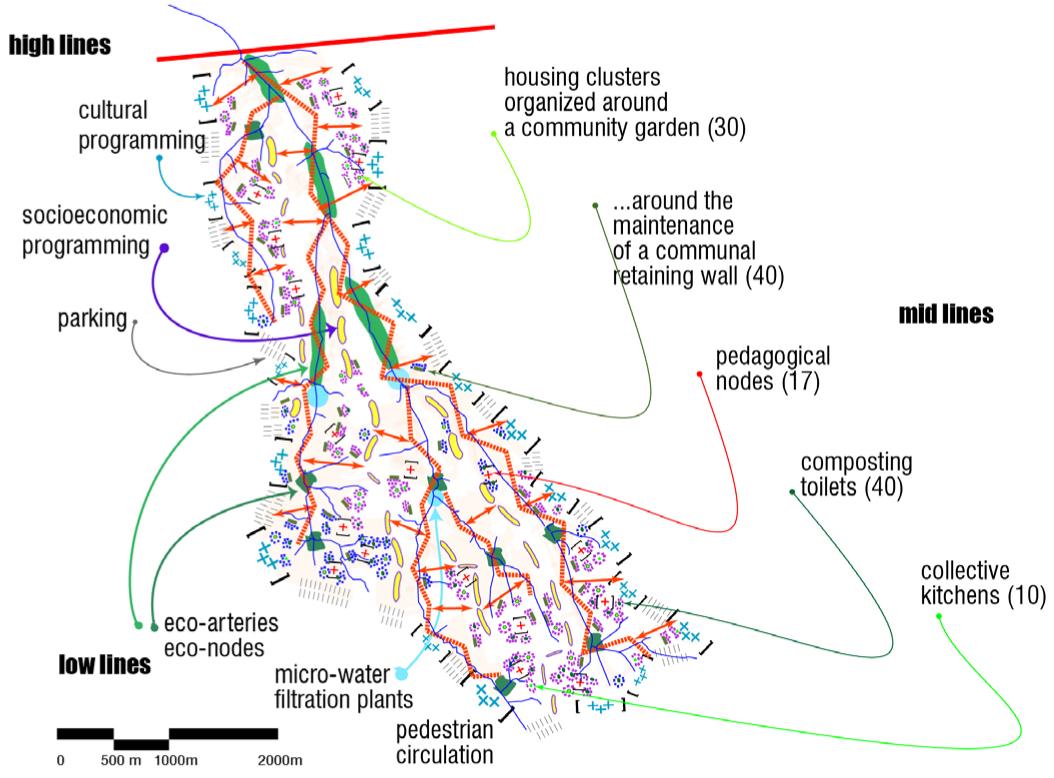 Multifunctional Bed
Brooklyn, NY | 2017
Red Oak. 18 x 63 x 85 inches
The bed is designed with its height as a seating area for a studio apartment, and its sides as a bookshelf. The upper surfaces can be used as a linear night table. The four functions collapsed into one object is a response to the ever rising costs of urban interior space that push its city dwellers to lead compact and contained life styles.


Multifunctional Island Table
Brooklyn, NY\ 2016
Red oak plywood, birch plywood, pine, poplar, Douglas fir. 36 x 48 x 24 inches
The top surface is used for food preparation and as a dining table, while the lower surface provides storage space for kitchen, dining room and living room tools and displayed objects. Limited, expensive NYC interior space constrains an economy of space.
Corner Sconce Lamp
2004
Red oak, light bulb socket, electric cord, light bulb. 24 x 7 x 7 inches

Puzzled
2004
Mahogany. 13 x 5 x 3 inches
Inhabited Bridge Design for Trinity Church Cemetery
2006
Digital rendering | Basswood and foam (model) | Graphite on mylar (drawings)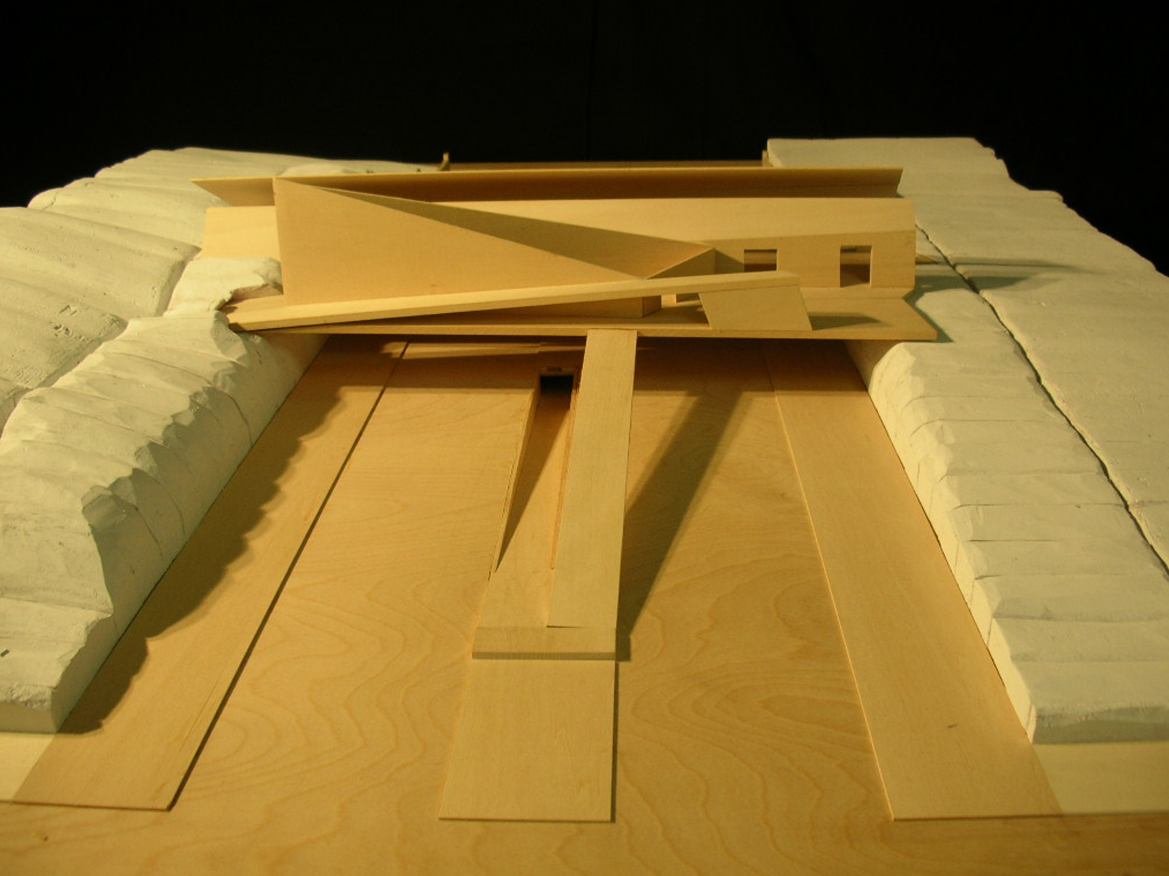 Dwelling
2005
Cast hydrocal plaster (model). 14 x 48 x 22 inches
Graphite on mylar (drawings)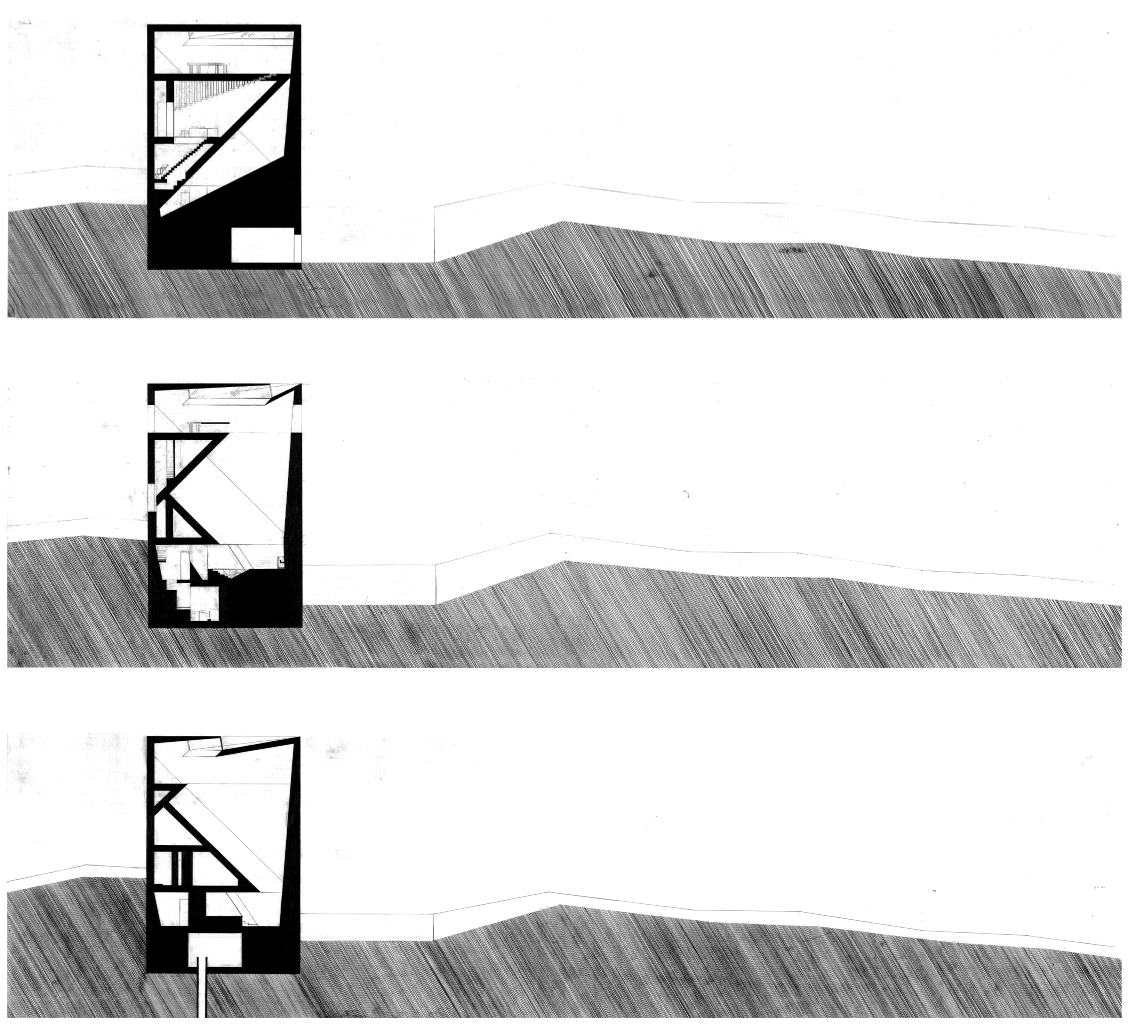 Reclaiming Green Public Space in Bradhurst, Harlem
2008
Digital drawing. 36 x 48 inches
A proposal to reclaim interstitial urban spaces and introduce a series of green infrastructure and neighborhood improvements.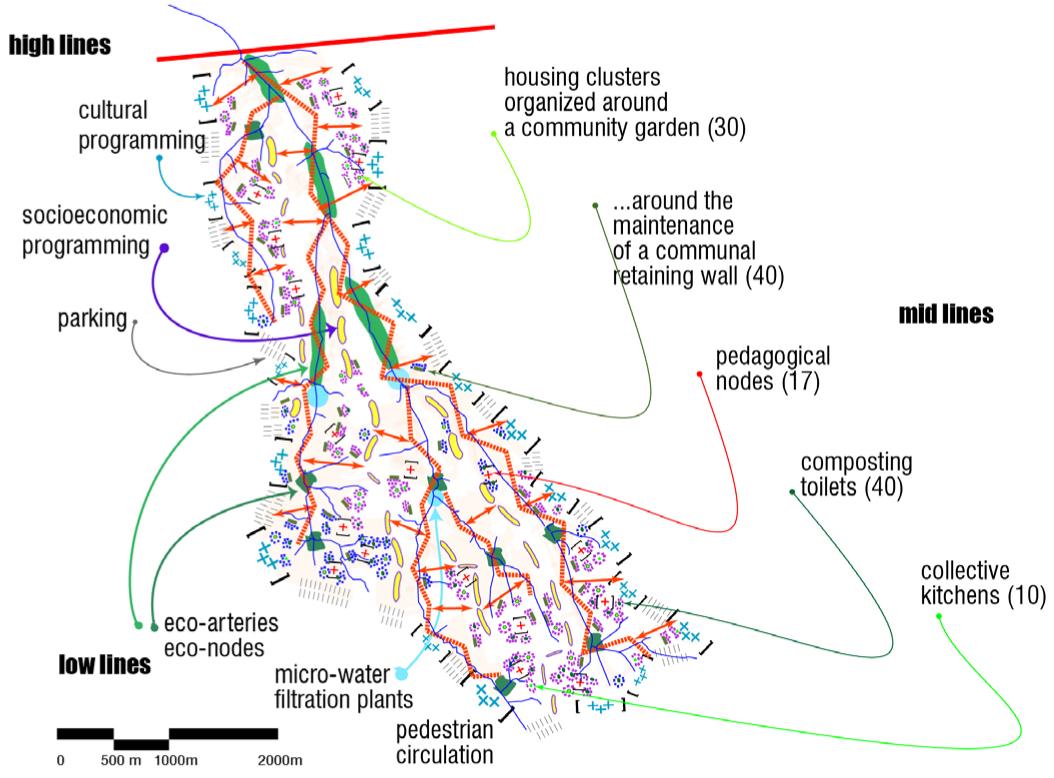 Los Laureles Canyon, Tijuana Watershed Urbanism
2009
Digital drawing. 18 x 24 inches
An urban design proposal for a squatter settlement located at the US-Mexico border and which impacts an ecologically sensitive habitat of global importance. The proposal addresses social, economic, cultural and environmental challenges and ties between both countries.